1?FR-4 Copper Clad Laminates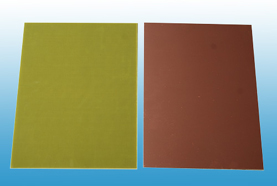 FR-4 Copper clad laminates is the Epoxy-Fiberglass-laminate, consist of E-glass fabric, impregnated with epoxy resin and clad with electrolytic copper foil. The products widely used for Communication, computer, digital circuit, instrumentation, car circuit, home appliances, electronic games, toys and other electronic products. This products have four grade products as the different electronic industries.
The laminate thickness of single or double sides is from 0.2mm to 3.2mm, with the copper foil 0.5oz, 1oz and 2oz. The standard sizes are 920x1220mm, 1020x1220mm and 1070x1220mm.
The products also can be manufactured by customer's request.
2?CEM-3 Copper Clad Laminates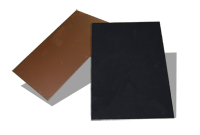 CEM-3 is the Composite Epoxy Material Grade-3 Copper clad laminates, this products have 3 kinds of color, white, black and natural color. Mainly used in computer, LED industry, clocks, general appliances and electronic products (such as the ordinary VCD, DVD player, toys, electronic games, etc.). Its main characteristic is the better punching performance, suitable for large quantities of impact molding PCB product. This products have three grade products, the customers can choose the suited products according their various requirements.
3?FR-4 insulating board (Non copper clad)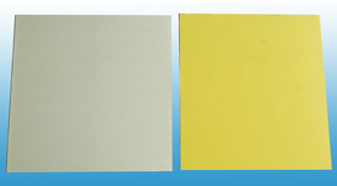 This product is formed through heat pressing after the electrical industry alklifreeglass fibre cloth dips into epoxy resins. Epoxy laminated glass cloth board (glass cloth board for short) . Characteristics: high mechanical strength when high temperature, dielectric performance under high temperature, flame resistance.
The thickness of board is from 0.8mm to 100mm, The standard sizes is 1020x1220mm.
The products also can be manufactured by customer's request.