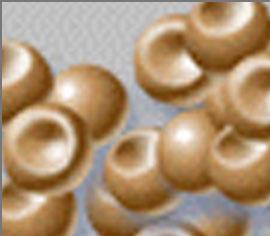 Property:
Artemia cysts contains a large number of yolk, and are rich in protein and fat (containing about 65% protein and containing about 20% fat). the adult is also very high nutrient content. So the artemia cysts is the high-quality natural food of the fish, shrimp and crab.
Condition:
Temperature: 28 - 30ºC
PH Value: 8-9
Salinity of Hatching Water: Seawater with salinity of 20‰
Light Condition: Continuous whole-course lighting with 1000~2000 lux
Air Charging: The charging amount shall be 0.25-0.35 litre of air perminute per litre of water, and then gradually increasethe air-charging amount to ensure that the eggs are fully floating in the water.
Density: 2.5 ~ 3.0 grams of eggs per litre of seawater
Hatching Period: 24 hours
Storage: The product should be stored at zero degrees centigrade, and protected from direct sunlight.
Net content: 425g
Date of Production: Shown on the top cover.
Specification:
| | | | |
| --- | --- | --- | --- |
| Test Items | AA | A | B |
| Hatchability(%) | 90 min | 80 min | 70 min |
| Moisture(%) | 10 max | 10 max | 10 max |
| Impurity(%) | 1 max | 1 max | 1 max |
| Protein | 65 min | --- | --- |
| Fat | 24 | --- | --- |
| Nauplii (per kilogram) | 4 | 3.5 | 3 |